Completed Kits: HG GM Sniper II
By


My recent Gunpla project done was the HG 1/144 scale GM Sniper II by Bandai. This was a recently produced kit so I've expected the color separation of the parts and its articulation would be superb. One issue I've encountered was that it could not hold the sniping pose with its rifle. The manual showed the pose but I could not seem to imitate it.
The two guns (rifle & mini beam gun) included in the kit presented me several options to do the gun pointing pose. Here are the weapons.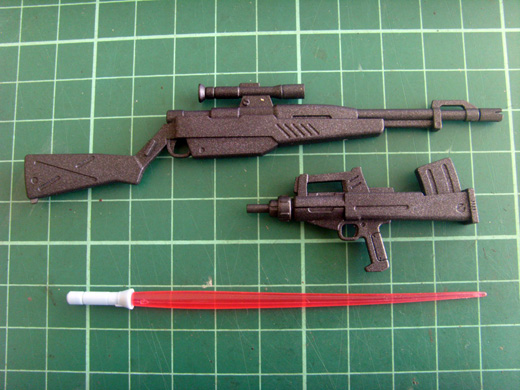 Here are some pics I took of the HG 1/144 GM Sniper II.