Rebuilding the HG Arms Astray PMC Custom
By

I am not into Gunpla commission jobs skill-wise and experience-wise, but a kumpare requested for restoration of his old out-of-the-box built Gunpla kits. One of which is the HG Arms Astray PMC Custom from the Gundam Seed series.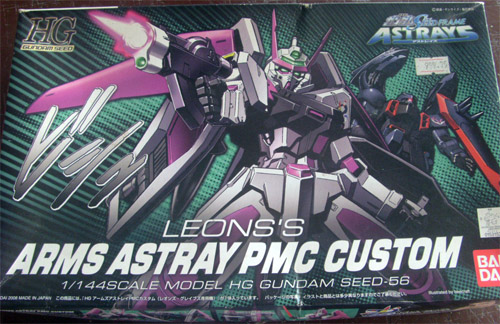 My first step was to dissemble the parts and group them according the color. After a few hours of careful parts separation, they were sorted and placed in the organizer box.
The plan is just to detail the parts with panel lines, either using the Copic marker or via panel wash with Tamiya Accent Color Black. After that, I might have to fix the parts with sticker before top coating them with Bosny Flat Clear. The original color scheme will be retained for most of the outer armor whereas the dark blue parts might be repainted with that same color or Dark Grey.
Part two on the paint jobs and stuff to be posted.