Born of the Gods Previews Kicks off Today
By


Oh yeah, my favorite part: it is MtG spoiler/preview season once again guys. The mothership site officially started the previews of the upcoming set Born of the Gods, the second set in the Theros block. They began with the discussion of the mechanics in the set and also a preview of the first multicolored God. Presenting, Ephara, God of the Polis: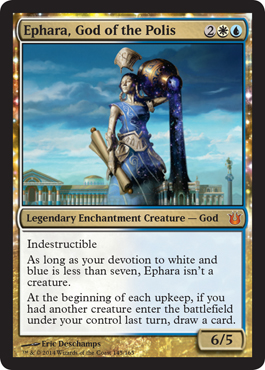 Also in the previews today are three Scry lands of the colors Blue White, White Green, and Black Red. This now will complete the Azorious Control decks as well as my planned Rakdos Aggro deck. Speaking of which, there is a potential arsenal to add in these types of decks with the pseudo-Confidant Pain Seer. Check him out below.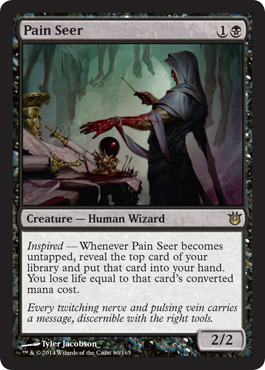 Lastly, here is the Born of the Gods set's trailer video. Enjoy!