My First Order with Zalora PH
By


I have been through online shopping and purchase, from buying domains with Paypal and cards for our Magic: the Gathering decks and even on online stores on Facebook. Recently I have been looking at shopping sites like Lazada because of the large variety of items and the convenience of checking each item at the comfort of home and lastly, the option of Cash on Delivery.
I had bought a few items at Lazada but I forgot to do some product reviews. So far they have missed delivering one item. I think that was a colored wallet that I bought for around 300php. This time, I will consider one review for their sister site, Zalora. I have been seeing their ads on Facebook and on several sites that I visit so I have thought of having my first purchase from them. The support for that decision was the P300 discount if I subscribe to their Newsletter. That is already a huge amount to convince people to buy.
First off, I had to check a few reviews from bloggers detailing on how they made their order from Zalora. So far I had seen positive ones and so I have decided to try and my product of choice was a pair of sneakers. It was easy to browse on their site as you will just mouse hover to the Men tab and then click on the Shoe category. They have most of the shoe types like Sneaker, Boat shoes, Sandals, etc. I was then browsing their Sneaker shoes as I wanted one styled to wear during office days. They have a few brands available from Fila and Nike to their personal Zalora brand.
I have found one that costs around 1050php which entitled me for a free shipping but then I had discovered another discount from one of the blogs I've read earlier. The price cut was 15% off and so I had to add or buy another item to be able to reach that free shipping limit.
I then looked on their t-shirt products if they have those with good geeky prints. I choose the one with the design referenced from Tyrion Lannister of Game of Thrones. The total purchase reached around 1200php. Minus 15%, that gave me a balance of 1060php. My payment method was Cash on Delivery and after a few shipping detail inputs, I then proceeded to checkout my order. Their estimated date of delivery was five days later and the update can be checked on the Orders and Tracking tab on the Zalora account. Zalora will also email you the updates as well as the tracking number of the shipment once it is out.
It indeed arrived at their said date and here is what the package looks like: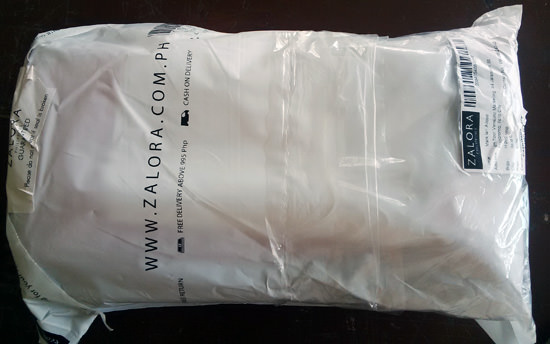 They have my customized name on this package seal, making it look like a gift for me.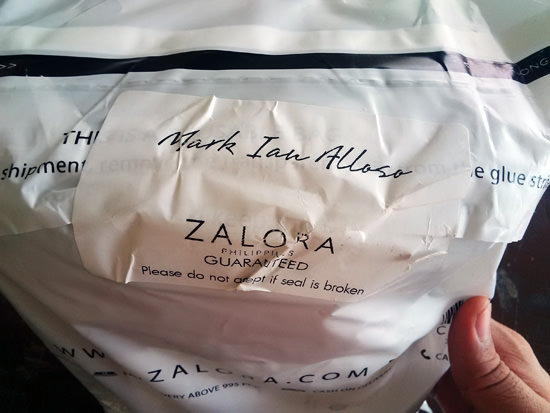 Enclosed inside is the product receipt and instruction for the request to return or change in size/color.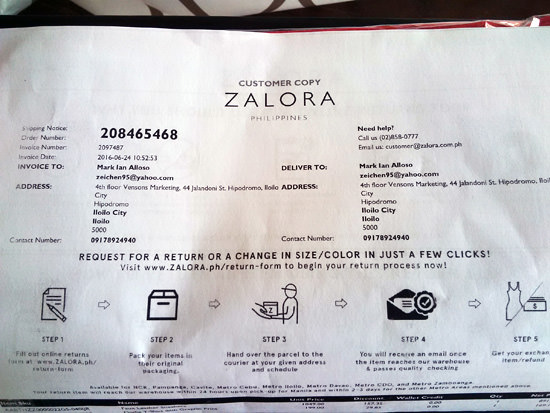 Here is the red t-shirt with graphic print by Dodie.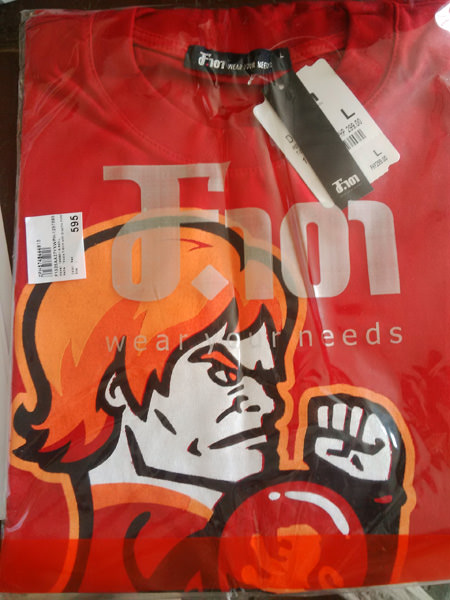 Here are the Zalora sneakers shoe box and the next pic is what is inside.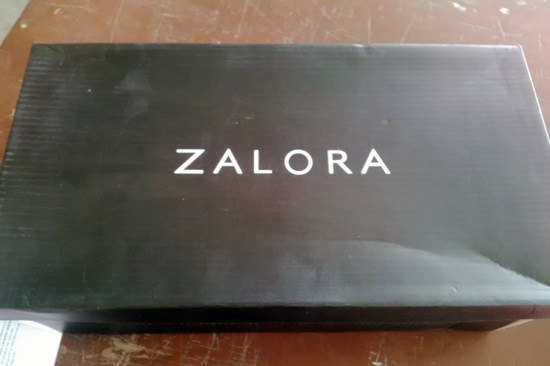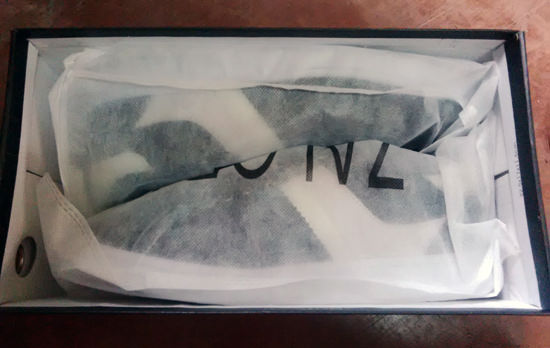 They have carefully wrapped the shoes to avoid dust and also included silica gels to absorb moisture.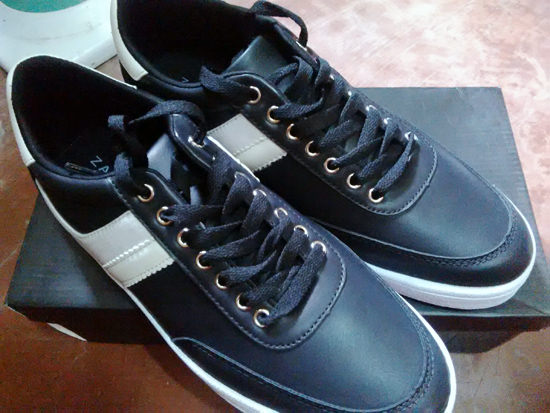 I am somewhat happy with my first purchase at Zalora PH. The cash on delivery is convenient enough for me and to those who do not have credit cards or don't want to spend time lining up on banks for cash deposits, plus the 30-day return policy guarantees you a replacement of your purchase just in case you find any problems.
So that is a wrap for this Zalora purchase review. As I am writing this blog post, I am also checking some new stuff to buy at their as they are having an End of Season sale. I might as well have a new pair of shoes for this week, lol.
Thanks for reading and until the next post.